Film Sword Art Online: Progressive – Hoshi Naki Yoru no Aria (Sword Art Online the Movie: Progressive – Aria of a Starless Night) mengungkap trailer baru dua hari sebelum rilis di bioskop Jepang. Film ini dijadwalkan akan tayang pada 30 Oktober mendatang. Video menunjukkan penampilan Master Game dalam video game SAO, menunjukkan cerita dari sudut pandang Asuna.
Reki Kawahara dan Abec mulai menerbitkan light novel SAO: Progressive pada bulan Oktober 2012 melalui label penerbitan Dengeki Bunko penerbit Kadokawa.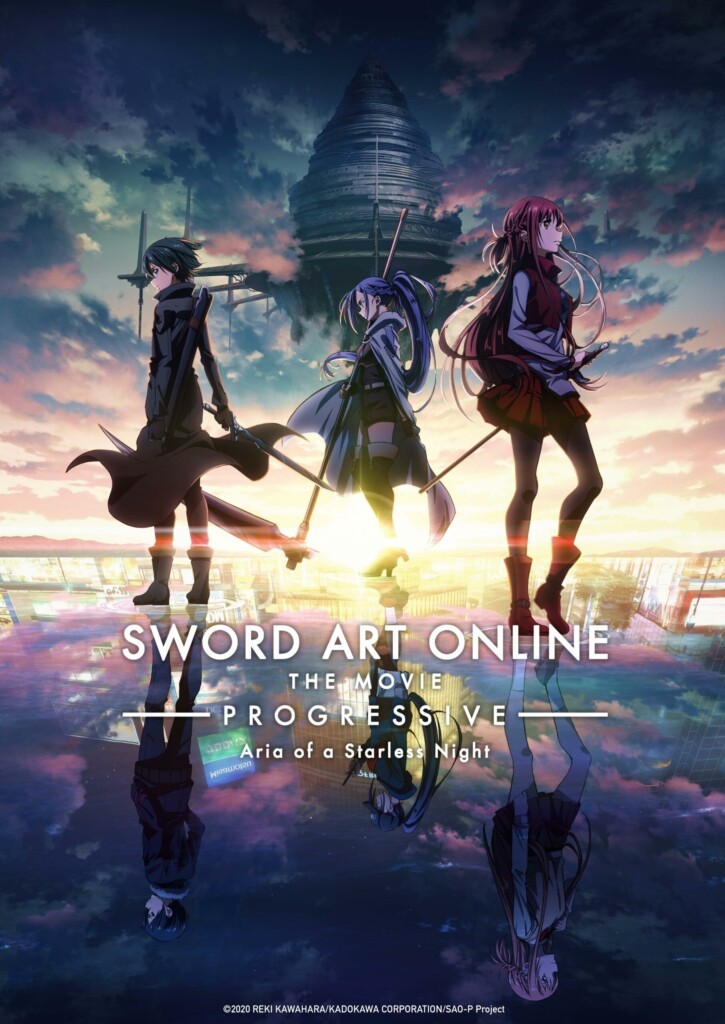 Sinopsis SAO: Progressive
"Tidak ada cara untuk mengalahkan permainan ini. Satu-satunya perbedaan adalah kapan dan di mana kamu mati… "Sebulan telah berlalu sejak permainan maut Akihiko Kayaba dimulai, dan jumlah tubuh terus meningkat. Dua ribu pemain telah mati. Kirito dan Asuna adalah dua orang yang sangat berbeda, mereka berdua ingin bertarung sendirian. Namun, mereka ditarik bersama untuk menghadapi tantangan dari dalam dan luar. Karena seluruh dunia virtual tempat mereka tinggal telah dibuat sebagai jebakan maut, para pemain SAO yang masih hidup mulai putus asa, dan keputusasaan membuat mereka berbahaya bagi penyendiri seperti Kirito dan Asuna. Ketika menjadi jelas bahwa kesepian sama dengan bunuh diri. Dapatkah mereka berdua mengatasi perbedaan mereka untuk menemukan kekuatan untuk percaya satu sama lain, dan dengan demikian bertahan? Sword Art Online: Progressive adalah versi baru dari cerita Sword Art Online yang dimulai pada awal petualangan epik Kirito dan Asuna, di tingkat pertama dunia mematikan Aincrad!
Sumber: Natalie Comic